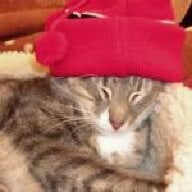 Joined

Aug 14, 2009
Messages

22,375
This is the text of the current SMTB mandate:
Brag shamelessly about your Bling, engagement, anniversary or any other ring here. Pictures are mandatory! No simulants please - only genuine gemstones. No Pearls either.
@psadmin
,
@Garry H (Cut Nut)
,
@John Pollard
Is there any possibility of reconsidering the ban on pearls in SMTB?
My first thought:
SMTB is all about showing off nature-gifted bling. Pearls, whether cultured or not, are impossible to create without an oyster, and they form as genuinely and unpredictability as any mineral in rock. I say "genuinely" because natural pearls are of course products of luck, and cultured pearls are nucleated with beads made of crushed nacre - they too are wholly organic in composition.
My second thought:
Pearls and diamonds are a classic combination, especially in the bridal industry. SMTB sees much more traffic than the Pearls subforum. Permission to post pearl pieces in SMTB would drive awareness of pearls and would increase interest in diamond+pearl and CS+pearl pieces. Right now, many PSers and viewers without accounts are unaware that beloved PS sponsors who are diamond vendors first and foremost are also
excellent
choices for pieces that combine diamonds and pearls!
And my last thought - for now at least:
PS is a world-wide wealth of information. This forum has real power in the jewellery industry. The pearls industry is... I'll be kind and just call it "woefully backward". No globally-respected grading authorities. No universal grading system. No standardization of evaluation tools or methodologies. Everything still done by word of mouth, no "insider knowledge" without a relative on the inside. This is an industry that, in 2021, somehow still encourages and celebrates opacity. Exactly where diamonds were a couple decades ago.
PS was instrumental in pulling the diamond industry forward into objectivity, standardization, and transparency. That maturity has bled into coloured stones - in large part, I believe, because coloured stones are permitted in SMTB. People are always going to be most interested in what they see most often, and people ask questions about what they're interested in, and people asking questions leads to people becoming more educated and demanding improvement. The pearls industry desperately needs the sort of improvement that we've already seen PS enable and become known and respected for.
Edit - tags for admin/owner/education lead.
Last edited: