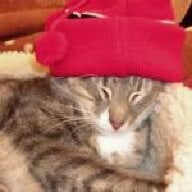 Joined

Aug 14, 2009
Messages

22,596
LT:
https://loupetroop.com/listings/ear...und-white-south-sea-australian-pearl-earrings
Pearl Paradise website listing:
https://www.pearlparadise.com/produ...arl-stud-earrings?_pos=5&_sid=c261686cc&_ss=r
These pearls (as studs) currently retail for $3865. I bought them (as studs) spring of this year but have literally never worn them, aside from a few minutes to take some photos. They're just too big for me! I soaked the posts off to potentially reset, but I'm swimming in loose pearls right now so I thought I'd see if anyone is interested in rehoming them. I'm happy to have the original posts put back on at no extra cost, or if the buyer prefers the pearls unmounted I'll include the posts loose anyway for future use
WSS prices have skyrocketed the past few years. When I contacted my SA Pearl Paradise had *just* received a new lot of WSS - the new pearls hadn't even been sorted yet. My SA put the two nicest pairs aside for me when they sorted, and I chose the pair with stronger pink overtone.
Pearls are in brand new condition, half-drilled. Posts are 14k YG, 0.85mm diameter (posts are the heftier size, same diameter that Mikimoto uses, not the usual thin lightweight style). Original backs, box, and Pearl Paradise appraisal will be included.
- - - - - - - - - -
More about the pearls:
Australian origin. 13.43 and 13.48mm in diameter - extremely well matched in size, and both pearls are fully spherical. They have very nice sharp luster (especially given the size!), and body is bright white (no cream/beige). Both pearls show both pink and green overtone.
I'm extremely hard on pearl matching, so I will add some additional detail. This is a nuance that I can honestly guarantee no vendor in the US, Japan, or Australia would ever go into: To me these pearls are a 90% match. One has slightly stronger pink overtone than the other. See photo in sunlight. This is visible on close inspection in spotlights and sunlight, and fades in diffuse light. Again, though, I highlight this strictly in the interests of education - this is NOT something any vendor would ever think to invalidate a pair over. This is a matched pair of pearls by any reasonable real-world definition.
Both pearls are completely clean face-up. No fishbites, no dents, no growth lines, no nacre ticks. Both have slight blemishing around the drill holes - see photos. This is fully hidden under a cup that's 6mm or wider - which is the absolute minimum that you'd want for pearls this size anyway.
- - - - - - - - - -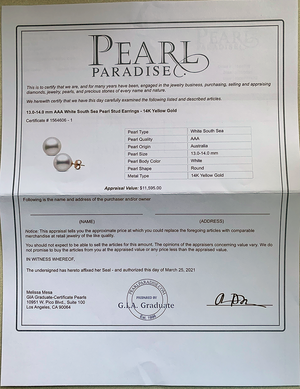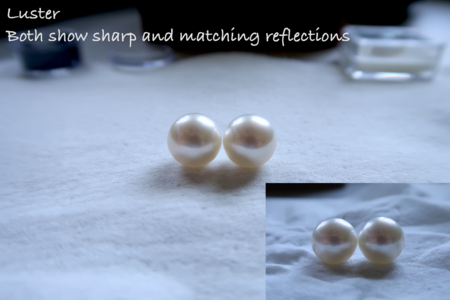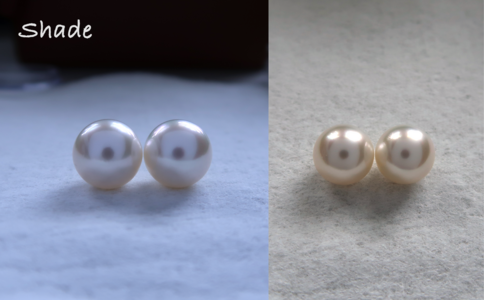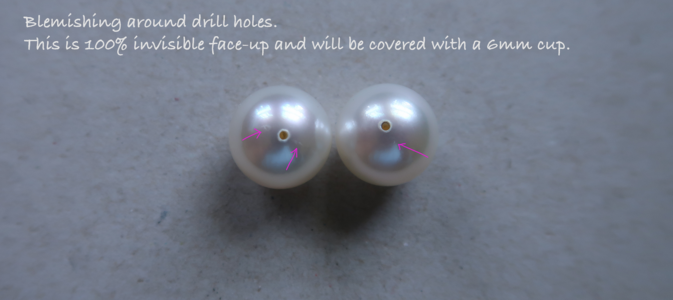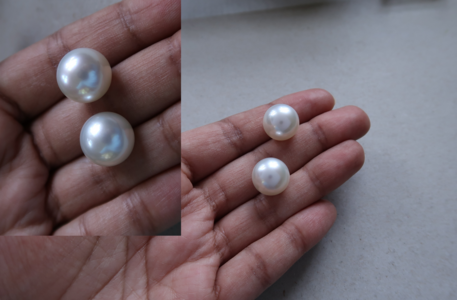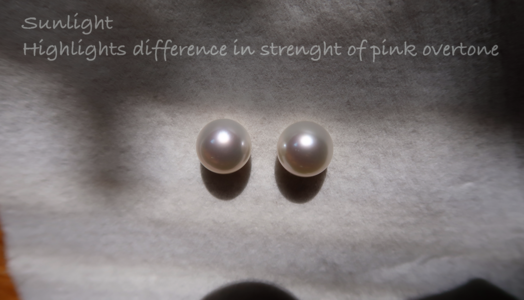 Last edited: