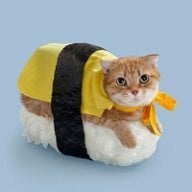 Joined

Sep 28, 2013
Messages

2,648
I recently bought a pair of detachable drops and hoop earrings from the UK brand, Annoushka. I know that others on here have also admired the Duchess of Cambridge's Annoushka drops so I wanted to share a few real-life photos.
So.. with the current weak pound to dollar exchange rate, it turned out there was about a 30% discount on this. Annoushka also recently raised their prices on 24 October, so I decided to go ahead and order them just before the price increase. They offer free Fedex shipping worldwide. I ordered on a Friday, and the earrings arrived on Monday morning via Fedex. Completely easy and hassle-free ordering. The package came very well presented, with a shopping bag with crepe/tissue paper, a catalog, and a pretty gold box (with ribbon) that contained the actual black jewelry box with the earrings. There were 2 boxes, one for the hoops and one for the drops. All very gorgeous and impressive.
I got the Eclipse fine hoop earrings (
http://www.annoushka.com/uk/eclipse-fine-hoop-earrings-7e2fda.html
) and the detachable baroque freshwater pearl drops (
http://www.annoushka.com/uk/classic-baroque-pearl-earring-drops.html
). I originally considered to get the actual hoops that Kate Middleton wears (from Kiki McDonough) but I found I liked the curved look of the Annoushka hoops better. Also, Kiki charges for international shipping and it ended up being cheaper to order both the hoops and drops from Annoushka. I also liked that the Eclipse hoops use brown diamonds whereas all the other hoops I saw on Kiki's site,
WF
, etc. used white diamonds. I preferred the understated effect of brown diamonds in yellow gold as I didn't really like the slightly dated look of white diamonds in yellow gold hoops.
Overall, I love these earrings. I know they're not top quality diamonds or pearls. I know I'm paying a premium for the brand name, but I love the subtle and classic look they have on the ear. I am planning to get some more drops (not from Annoushka) to add to my collection now..

Hope this is helpful to those of you interested in the Kate Middleton earrings!