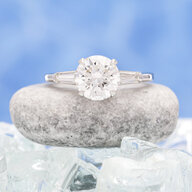 Joined

Jun 15, 2015
Messages

2,716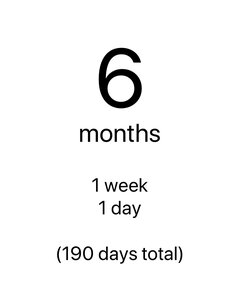 Well, I'm still going strong but it has been HARD lately.
And I'm feeling a little bummed because the ring I was saving up for to be my baby bling- well, I was waiting for the seller to get the GIA report done, checked in with him, he says he can't find the ring and it's been lost all month. Well. Maybe that's true. Either way, it's lost to me!
Isn't it fantastic though???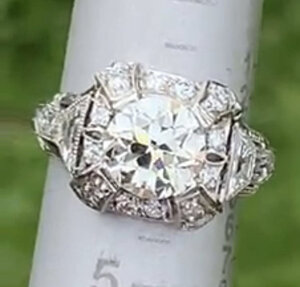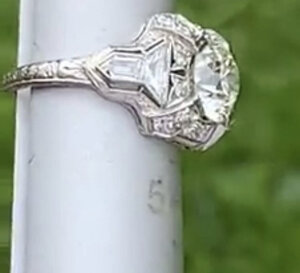 So I'm kind of sad about it. But who knows? Maybe he will find it. In the meantime I'm thinking baby bling should be something I'll *actually* wear, haha! A big massive antique ring has no place in my daily life. But diamond studs or pearl studs... now you're talking! I don't own any fine jewellery studs.
Anyways. Story time.
When I first joined PS, I noticed y'all are pretty excited about old cuts. I had never seen any in person, coming fresh out of the "maul" world, so I didn't really get the obsession. At all.
Then I went to England to visit a friend, and passed an antique shop window and WOW- these antique stones, I can't even tell you- they have a beauty and a feeling that photos just can't capture. I was gobsmacked. Bowled over. Enraptured! I finally got it!
From that moment on I was kind of on the hunt for an old cut. One fine day I found this beauty on eBay: inexpensive and sweet. Nervously, I bought it and awaited its arrival. And it was exquisite! Delicate, clean, very white. I got it appraised because I was scared it wasn't real. Apparently it is! Hurrah!
It's a sweet little thing that I treasure. For some reason I never wear it. Part of me is saving it for when my brother-in-law decides to propose to his long-time girlfriend. It is totally her style: understated, classy, timeless. Delicate and with history. She has a size 3 or 4 finger so I think the size of the stone would work. She might surprise me, but I'm pretty sure she'd feel award as hell with a large stone. So maybe I will let this one be hers one day.
We shall see!