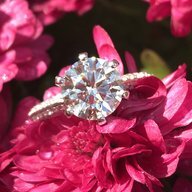 Joined

Oct 3, 2018
Messages

584
I recently started using Instagram and discovered Parks Fine Jewelry on it. The owner also posted diamonds that I wish I was fast enough to put it on hold.
A week or two ago my son was playing with my phone and opened his post! I saw this pair of WX diamond, and his post was with in seconds. I instantly told him I will take it.
Some of you might remember I purchased a YZ 6.5ct diamond. I just shipped out the diamond to David Klass today. I have the diamond for more than a year and finally was able to have it set. So having a pair of earrings to match it is always in the back of my mind.
I am so happy these stones came along, and the price was reasonable. I would say the price is very good compared to some other shops.The owner was also very responsive to questions and my request. I would say he is a very straight forward kind of person.
On top of the good price, he also charge a very minimal for the setting. I don't think he makes much from it! For a simple setting is would let him set it for sure. However if you are a very particular on how your setting looks, I would find a setter or someone else to design it.
After he was done with the setting, he showed me how the stone would look in the cup. He pointed out to me that for some reason one of the stone look lighter than the other one. He also explained to me that it could be the depth of the stone causing it, so he offered to help me find another one to match it. This shows me that he is honest and wants me to be happy with the earrings. I didn't even notice it at first. Maybe in the future I would. Which will create bad feelings. Finding a seller that would tell you a flaw in a product they already sold you is hard to come by!
If any of you had bought something from him, please share what you got? Please~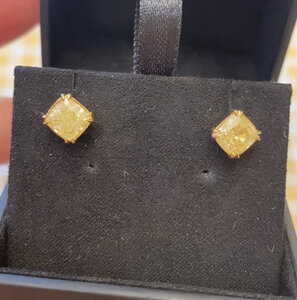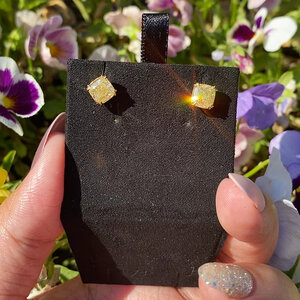 Last edited: