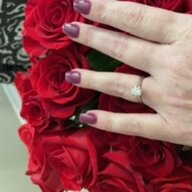 Joined

Sep 3, 2015
Messages

193
I would love some feedback regarding this Covid related issue with my 17 year old daughter. She just came upstairs to ask if she could go away for the weekend with her boyfriend, her best friend and her bf's boyfriend's family to Havasu in a few weeks to celebrate the bf's boyfriend birthday. The parents will be going, renting an AirBnB. They will be sanitizing etc. Yes, parents have boats. They will be socializing with other people at sandbars etc.

For those that are not local to the area, Havasu is the hotspot for river peeps. It is extremely popular and has continued to be super busy even during Covid.

So my head was shaking even before she finished. My stance is hell no! Havasu is a petri dish and there is no way during Covid.

However, it appears I am the only parent in this group that has concerns. Am I being too strict?