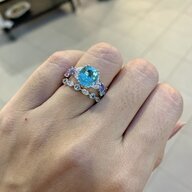 Joined

May 13, 2015
Messages

110
Hi, I'm writing this post (as requested) to share about my new ring as well as my experience with 2 vendors - starlanka and Madly Gems.
Warning this is a long post, so scroll to the information you need.
Starlanka
Website:
https://www.starlanka.com/
Located in Thailand.
Value for money and great customer service!
Though not all gems are of the best quality, that's what I like about them. They have what you need at every price range from seriously good clear and well cut gems to cheaper ones! I was initially abit skeptical about purchasing online, worried I would be given some blue stone instead of the paraiba I would be purchasing but person whom I was in contact with (Suhail) went out of his way to ensure that I felt comfortable with my purchase ie taking alot of photos in the different lighting as well as somehow arranging the sale in such a way I could do cash on delivery, meeting another contact at a local gem appraiser before paying the full price (that being said, I know this may not always be possible but since I have gone through this experience, I can say they are a legit company).
Suhail recommended me this gem:
https://www.starlanka.com/product/pa0370/
There were a few other gems which I asked to look at, but under his recommendation, I took this one and I'm so glad I listened to his recommendation. This little gem glows like a lightsaber!
Images provided on the website are nice clear and true to colour in my opinion. Below are some images for you to make the comparison yourself.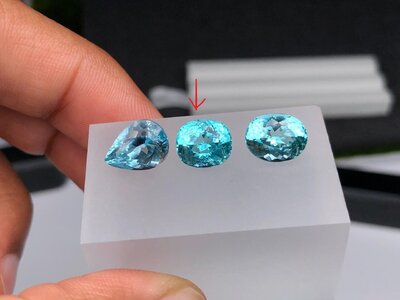 Image from Suhail taken with his phone (my gem is the middle one)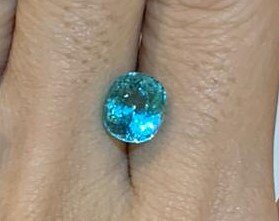 Image taken using my own phone
After my gem purchasing experience with Starlanka, I also had them help me to make a pair of wedding bands. Starlanka will be unable to design rings but if you already have a design in mind, they are able to make it.
I gave them images of the ring that I liked and from there they made 3D images of it. One thing here that impressed me was that the ring was abit too tight and their customer service was top-notch. Suhail asked me to ship it back to Thailand (they provided the label) and upon realizing that it needed to be sized up 1.5 sizes up, decided to remake the ring instead of just sizing to ensure that the integrity of the ring was kept. All I can say is WOW and fantastic quality!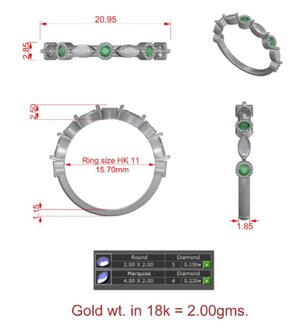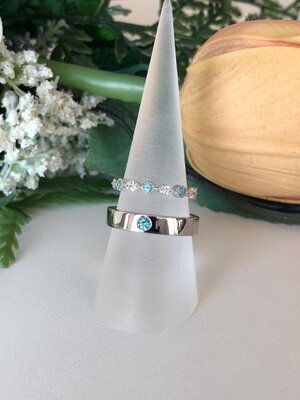 Madly Gems
Website:
https://madlygems.com/
Located in Singapore.
Can be pricey but really carry gorgeous stones. Very skilled at design and great customer service. I decided to use this bespoke company for a few reasons, 1) they allowed me to set a main stone that wasn't from them, 2) their designs are unique and 3) they have 1 year warranty on the ring setting
So even though pricey, I cannot stop saying how wonderful they are and if I were to make something else, I will be willing to pay the price. I was not able to find these sort of design ideas anywhere else. So if you want something truly unique, pay the price, its worth it! Waiting time .... super long 12 weeks? BUT the end product...
My design consultant was Gina. She was great in listening to what we liked - penguins and cats and used what we felt we liked as inspiration for my ring.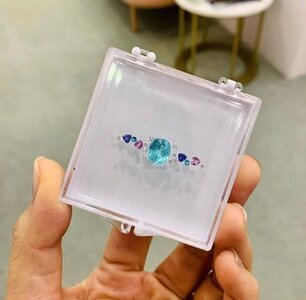 Gina put together these colours (tanzanite, paraiba, pink sapphire and diamonds) and initially I had wanted to make a ring that would contain my husband's and my birthstone but she was able to tell us that the colours wouldn't match so well and suggested with customize it in a different way by incorporating what we liked (thank goodness for that!).
Later she drew up the design which was tweak a couple of times until i was really happy with it.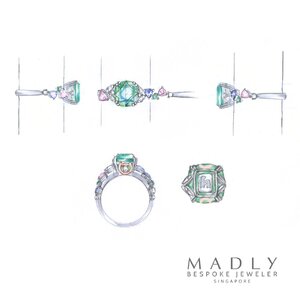 She incorporated cats on the sides with the rose gold cat face (on my suggestion) and underneath the gem, a little plate with 2 penguins representing my husband and myself!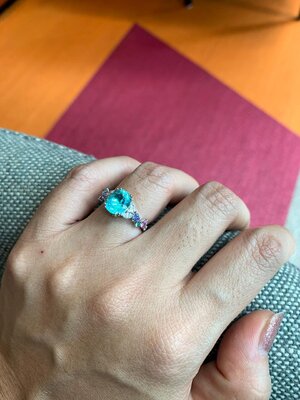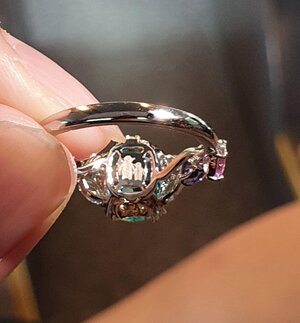 Ring setting quality so far... its been 4 days of daily wear .. I will say its extremely good. Everything feels secure and solid (some of you readers may know the problem I faced with a different company)
Ring details for those interested to know:
Main gem: 2.71ct Paraiba tourmaline (8.87 x 7.75 x 6.02)
Side gems: Tanzanite, Paraiba Tourmaline, Pink Sapphire and diamonds.
Final words... Starlanka and Madly gems are excellent shops! I'm so glad that the wedding band fits nicely with either my engagement ring or my new ring from Madly!