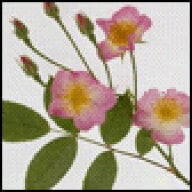 Joined

May 31, 2009
Messages

612
Note: if you have needle/blood phobia you probably shouldn''t read this. It''s nothing nasty but could squick you out.

I had a minor surgery this morning that required being put onto an IV drip. I''ve never been on one before, but I have very small veins and I was aware of the possibility that it may not be the easiest thing to have happen. My veins are so small that I cannot even donate blood, as the needles they use are bigger than they are. So I was prepared for an unpleasant experience, but it unfortunately exceeded my imagination.

When the nurse came in to start the IV, she rubbed the site with alcohol and managed to locate a vein on the top of my left hand after much poking, flexing, tapping and tightening of the arm band. Once the IV was in, the site started burning and then a burning sensation began further up my arm by my elbow. It was very intense, unpleasant pain, nothing like the little pin prick to place the IV. I immediately told the second nurse when she came back that the IV was incredibly painful and she fiddled with it and said it was flowing correctly and was in the vein properly so she wasn''t sure what the problem was, and said to wait and see if it would pass. After 1 minute of pain so excruciating I was gasping back tears, it began to subside and then it was fine.

After about two hours of uneventful waiting, I was wheeled into the OR where the anesthesiologist started fiddling with the IV to introduce the anesthesia. As soon as he touched the tube the site of the IV started throbbing and I told him it hurt. He stopped and looked at the IV, and pronounced it to be flowing fine and situated fine, then touched the dial (?) to start an anesthetic flow on the IV and I nearly shot off the bed in pain. Every time he turned the flow on it was like sticking a knife into my hand. Obviously, he stopped everything and everyone and redid the IV himself into my other hand - but this time there was no pain and no burning at all. The second IV wasn''t located on the top of my hand, it was in the fleshy part of my hand where my thumb joins the palm.

So I guess my question is, how could an IV that three trained professionals pronounced to be done perfectly fine with no complications cause SO MUCH pain, and has anybody ever experienced this before or heard of it? My surgeon was at a loss, at our post-op consult she said she had never seen anything like it.