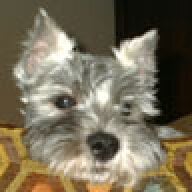 Joined

Sep 10, 2004
Messages

1,997
I am not sure where you are, but if you happen to be in NoVa or close by, I wanted to make sure you knew about these (and any one lurking that may wish to show support)...
Candle light vigils Wednesday, 4/18:
http://www.ncr.vt.edu/news/news_item.2007-04-17.0065875955
Orange and Maroon Effect Friday, 4/20:
"Hokie Hope," an alumni-led declaration of a national "Orange and Maroon Effect" day. Everyone, Hokie or not, is encouraged to wear Orange and Maroon to show their support.
I did not realize you just graduated last year. I am so sorry for the students you knew. DH and I graduated in 2002, but as an engineering major, he knows the names of some of the professors. Other wise we have been uneffected beyond having kids be from "our backyard" or near my hometown. I watched the convocation yesterday and felt the most uplifted by Nikki Giovanni and even more so by the chanting of "lets go Hokies."