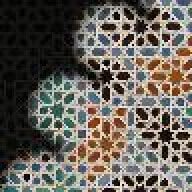 Joined

Nov 10, 2006
Messages

571
I''m hoping you still check the BWW board even though you are married now, Chellebelle, because I have a quick question for you (or for anyone else who has had a bolero made).

I am thinking about getting a bolero to go along with my dress. I remember you said you had yours made for you (it was really gorgeous by the way). Could you tell me about the process? A few specific questions I have are:

Did you just give the seamstress photos of what you wanted or did you find a pattern?
What kind of lace is your bolero made from?
Did you pick out the lace yourself and bring it to a seamstress or did the seamstress source the material for you?
If you don''t mind, how much did the whole thing cost (materials and labor)?
Any other tips/hints?

Thanks for any info!