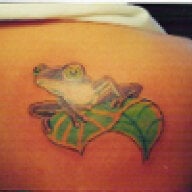 Joined

Dec 12, 2008
Messages

10,615
I've been posting about this on FB for a while and thought those that aren't there might find it interesting and maybe some things might be helpful to posters down the road thinking about doing a five stone.
I originally had a lavender spinel in a bezel setting made almost two years ago for an engagement ring, but..it just never was really what I wanted. It's going to a new home where it will get the love it deserves. But I didn't know what to do for a new ering. I was all over the place trying to decide what to do, because I didn't want to spend much money. Talking to Whitby on FB made me sit back and take stock. She helped me to realize it's better to wait and save the money up for what you *really* want than fritter around changing and changing again. When I sat down and really thought about it, what I wanted was an AVC from
Good Old Gold
.
I'd never thought much about diamonds, until I became friends with Jonathan on FB and started browsing the
GOG
inventory. I became so incredibly enamored of the AVC's I couldn't get them out of my head. It was Whitby's idea to do a five stone band, a graduated one. I was resistant to the idea at first, much as I was also intrigued by it. I didn't want to spend the money. I can think of a million other things to do with the money, pay bills, buy things for the kids, buy things for the husband..none of them had anything to do with *me*. It took me a while to see that it *is* ok to spend money on myself and that I do deserve it..and even though I spent a lot of time having hot flashes and feeling sick to my stomach at the thought of buying something like that for myself...the more I looked at the
GOG
inventory, the more I thought I do completely and totally deserve something nice, something forever.
I've talked to Jonathan a few times via email and to Marie there as well about the project. It's still in the beginning/planning stages, as the sizes/color I am looking for aren't available. I'd originally planned on doing L color, but it sounds like it will be quite a while before smaller sizes are available in the lower colors, so right now I've gone to J. I'm looking to do around 1.5tcw, something like .2x/.3x/.4x/.3x/.2x is what I've got in mind.
I'm going to do a U prong kind of a combination of the
BGD
Nightengale and a LM U prong I found in an old thread. It will have a little change to it to make it *mine*. I've loved Yssie's unplated white gold since I saw her three stone the first time so I'm copying her and doing that too! Got a really great quote from Kelpie's vendor, Hunt Country Jewels.
So, that's where I'm at right now..just saving what I can until the right stones become available. I'll post a couple pictures too..one of the proportions guesstimate..they could be smaller than that, I just did them on the bigger side..the graduation is more what I'm after, not so much the *exact* carat weight of the stones. (between 1.4 and 1.6, somewhere in there I suppose) And a picture of a LM ring that is pretty much what I'm going for, without the pink halo and no pave in the shank.
I know absolutely *nothing* about diamonds, so if anyone has any advice or thoughts on anything, please feel free to chime in, I'm all ears!