Joined

Jul 31, 2020
Messages

4
Hey all! I have my eye on a 2c H SI2 oval. It faces up very well - color looks more like a G than an H and its over 10mm.
However.... it has two extra facets. They're asking $17k for it. As an si2 at that color range that seems pricey. And this is going in a yellow gold ring, so im worried the color is overkill anyways (although I do seem to notice color the most out of anything).
Whats the verdict? Do the extra facets bother you?
Am I overpaying for color that I'm going to wash out anyways?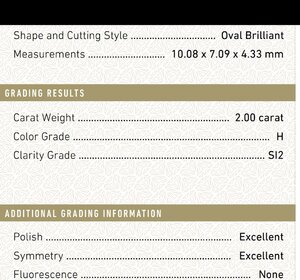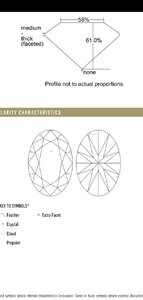 Last edited: