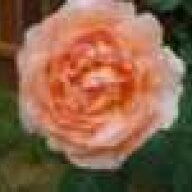 Joined

Jun 25, 2007
Messages

3,160
You guys...I'm so sad! Our nanny's last day is next Friday. She's off to grad school 5 hours away. She's only been with us since April when my husband went back to work and we knew all along it was temporary because DS1 is going into 1st grade and DS2 preschool. My kids had a really fantastic summer with her and I'm just sad it's coming to an end. They go to the swim club almost every day, make forts, eat too many popsicles, draw masterpieces on our front porch with chalk and go to the library and movies. I come home from work and they're just happy (and tired!). We're going to miss her so much. We bought her a gold bar necklace with the coordinates of their favorite hangout - the pool. Hopefully she likes it.
In a few weeks back to reality...it'll be challenging for me and DH but a real shocker to the kiddos who will now be in school full time. All good things must come to an end.
We feel so fortunate that our kids had a great summer break while we were unable to be home with them during the day.
Anyone else ever have a nanny? It's so hard to say goodbye!