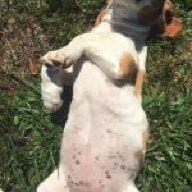 Joined

Dec 27, 2013
Messages

2,740
Would you opt to do this if it were possible?
Say goodbye to coffins... organic burial pods will turn your body into a tree after you die.
http://www.mirror.co.uk/news/world-news/say-goodbye-coffins-organic-burial-7944152
A bizarre burial alternative to turn your body into a tree after you die is trying to be got off the ground - or rather under it - in Italy.
This radical different approach to death explores the concepts of life coming full circle and returning human beings to the earth in the same position they entered into the world from in the womb - and life continuing to live on.
The idea is that your dead body is placed in the foetal position in a organic burial capsule that turns your corpse into nutrients for a tree that will grow out of your remains.
You can choose the type of tree you want to grow from your remains and your family can visit for generations to come, perhaps in some kind of sacred forest rather than a graveyard full of stones.
Nature champion and nutrition expert author David Wolfe, president of the Fruit Tree Planting Association, applauds the idea. He is also championing a similar concept, The Bios Urn, another 'coffin alternative' where a tree grows from your ashes in a pot.
"An incredible part of these alternative burial innovations are the changes they make on our Modern Western view of death," he says.
"Imagine being able to take your children to a picnic next to the tree that grew from your great-grandmother.