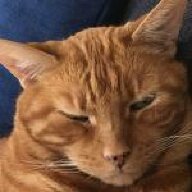 Joined

Jul 5, 2016
Messages

35
Dear PS Friends,
Long time lurker here! Years of lurking. Creepy, I know.
I always saw myself as a "chunky OEC" or "chunky cushion" kinda girl, and step cuts never really grabbed me because they just didn't sparkle enough for my taste. Then after reading several threads and watching several
GOG
videos, I became absolutely mesmerized by the Octavia. There it was...chunkier flashes like a step, but a whole lot more of them like an RB. Not to mention that as an OEC lover, I adore a tiny table. TINY table!
I'm snagging Diamonds By Lauren's first Octavia, 0.98ct, GIA K VS1. 5.63 x 5.63 x 4.18
http://www.diamondsbylauren.com/index.php/jewelry/loose-colorless-diamond-98ct-k-vs1-octavia-asscher-cut-diamond-gia-r7228
GOG
has a 1.02 I VS1 for only $500 more, but I'm using DBL's trade up policy, so I'm going for the slightly smaller, slightly tinted stone. According to Kenny here on PS, and to a
GOG
video of an O color Octavia, it's unlikely I'll notice the tint given the fantastic light performance. I'm also not that color sensitive...I tend to like the warmer whites.
Here's where I'd love your opinion: the setting. I wear a size 5 but the ring will be a 5.5, and a glove size of 6.5, which should indicate that my hands are not small and delicate, but not boxing gloves either.
These are my goals; I'm not entirely sure how to achieve them:
1) The stone is obviously pretty small. I'd like to really emphasize the octagonal shape. I like geometric looks.
2) Since it's a small stone, I feel it needs some "extra"...but extra what? Baguettes? Geometric side stones?
3) I want to maximize its brilliance. After all, it's cut for performance, and I'm paying a juicy mark up for a specialty stone. At a shy carat, I still want it to flicker from ten feet away.
4) I don't want it mistaken for a princess cut.
5) I want a thin, delicate band...like 1.5mm...so I can stack it up, fairly low set, and clean and simple.
Here are my questions:
1) According to Kenny, the pavilion is very sparkly. Would a bezel wreak ruination on this stone? I don't mean a bezel that covers the entire pavilion, but one that's more like a "collar?" Do you think a bezel would impair the impact of such a small stone?
a) Corollary: I'd be interested in a very THIN bezel with SHARP corners, not a fluid, thick bezel.
2) I'm seriously considering having it kite set, but with NO prongs on the corners. A couple PSers have kite set asschers with prongs on the long sides. This presentation rules out side stones other than baguettes, since the corners are very small. Thoughts?
3) As a pronged solitaire, I fear it might look too small. However, if you feel this particular cut and size would work best that way, please let me know! I'm not against a clean and simple tulip type setting.
4) I like both unplanted white gold and 18k yellow gold. In fact, I love yellow gold but I'm wondering if such a strong metal color would overpower and dwarf the stone. Opinions?
This is my first time posting so if I've done something iffy or breached etiquette, my apologies!
And THANK YOU for any and all opinions!