Sally made two gorgeous rings for me, so it was a no brainer for her to make me a 14k rose gold setting for a supernova oval pink tourmaline. I sent her my inspiration photo and she sent me a sketch and final photos of the setting, but wanted your opinions on:
- the fishtail prongs - should the middle bead be larger than the two flanking beads? I usually see this so it gives a squared off look.
- the navette shapes are slightly hollowed and edged in milgrain, which I wanted. I feel like there should be more of a pinch where the navette meets the shank. Sally said it would be knife edge from that point on - does it look that way to you?
- not sure I like the centre line of milgrain on the shank. I thought it would be edging each side of the shank, am I being too picky?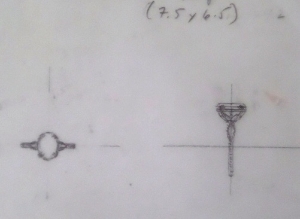 Inspiration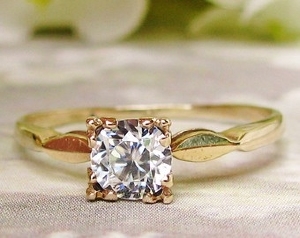 My setting