Joined

Jun 27, 2020
Messages

2
Hi PSers,
I'm looking for a 1.5-1.8ct round MMD with super ideal cut quality. I found that Clean Origin has "H&A" filtering in their search tool, which is really nice. I didn't see this functionality on James Allen or Brilliant Earth. (BTW, What are other online MMD sellers which have a large selection of premium quality MMDs? I guess it's a niche market. )
After filtering on G+ color / VS2+ / H&A, and checking the table/depth/angles stats, I decided to go with this one:
https://www.cleanorigin.com/round-lab-created-diamond-1a72ed3c03cd/
. I placed order too quickly, now I felt a bit upset. Looking for assurance/input from PSers.
360 video and certificate:
https://v360.in/movie/344_LG11263614
HCA score: 1.3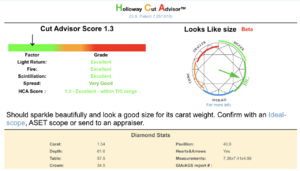 I'm mostly concerned about stria. I just learned about it, but not sure how to identify. Do these look like stria to you?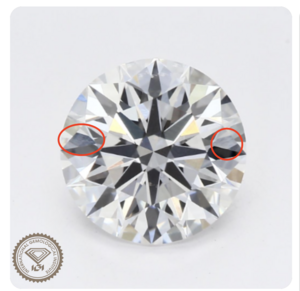 Could you share your opinions on this diamond? Thanks a lot