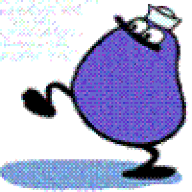 Joined

Jan 28, 2007
Messages

115
(sorry, little long)
Would you consider a "long-distance" engagement/marriage?
.....Or would you just wait until he moved back home?
(sigh) Boyfriend and I are both from Maui.....but right now I live on Maui & he lives on Oahu (never moved back after college). I have a job were I can fly up for about 5 days every 4weeks or so.... and because I''m in an education position, I get winter/spring & summer breaks off, too...which I do use to visit him.
We''ve been doing this for about 3 years now.
Earlier this year, BF brought up the fact he still had ex-fiancee''s ring & asked if it would be "
tacky
" (duh!) to give to someone else. I told him trade in/up would be a better idea...and b/c I found PS, I told him I''d get the specs on what I''d want...
So... I haven''t given him specs....so I know he hasn''t bought the ring.... and we still refer to each other as "boyfriend/girlfriend"....although we talk a lot about "us" for "
when
" he moves home (he''s currently in the process of buying a house--on maui--w/his Dad)....
Last year, he told me he was tired of his job/boss and wanted to move home early this year....then he told me he found out his job site was being renovated in October of this year, so he said he''d move back in October... and then the renovations got pushed back to January...so guess what?...
another year of waiting
...
And he just told me yesterday that his lease was up but he has to renew for a year because they won''t let him sign a 9mo lease! So he''ll move back
next April...

And his take... ?
"Don''t you think I''m worth waiting for?"

To be fair... he''s an awesome guy & wonderful person... we have a great relationship (esp considering the distance) we share a phone plan & I talk to him everyday... and we were friends long before we became serious about each other... but I''m pretty sure he''s not going to propose until he''s back on Maui w/a stable job here....b/c he needs to feel like he can "take care of me" or at least "hold up his end" ...
And I dunno if I want to wait that long to be engaged ... esp when I know planning for the wedding will take some time... and the house will ready by late this year! (And I''ll be 30 in January....and he wants kids! )
So....
Should I press? I can''t see how being engaged/married will be too much different that what he have now!
Oh and yes, I could move up to be with him for year ... except I''m exactly where I want to be (job-wise) and there might not be a position open next year when he says he''ll move back!