Good day everybody,
I've been working with DK on a ring design for a blue sapphire, and was wondering about inputs from the peanut gallery here. I like the look of yellow gold and platinum, but can't decide on the balance. Can't decide if I should just do the whole ring in one or the other.
I'm also up in the air about the gallery. I was thinking more open, but is this too simple and plain?
I was also thinking about adding fine milgrain around the diamonds including the baguettes.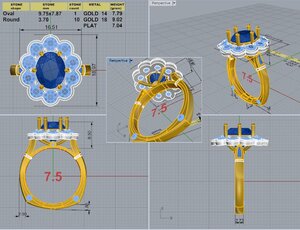 Here is the sapphire outside in overcast skies: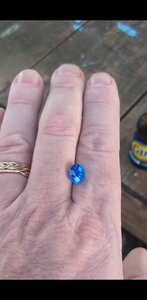 Sorry about the blue, but here is an inside during the day.