Hello PS'ers
I appreciated everyone's help last time I posted, so I am reaching out again to see if anyone could give me some feedback on 1 stone, and 1 ring we are looking at. My first post was about a ring we loved, but returned due to color sensitivity of the stone (J center, platinum setting, G sides
https://www.jewelsbygrace.com/2-02ctw-canera-cushion-cut-solitaire-ring
). Ideally, we could just buy the setting and put in a different stone, but we haven't been able to. So, we've been searching ever since, and am leaning towards these two options:
This is the ring. It needs to be resized to 3.5, so we are nervous how that might affect the side stones. Also, the bead set(?) looks a little old school vs modern pave (?). I looked up the jeweler, and they seem to have a positive reputation for quality rings.
A stunningly cut later cut Old European cut diamond remains the focal point of this ring, with its broad facets, stunning checkerboard faceting, and crisp, white face up! The stone's make is truly magnificent. Set in a classic and timeless solitaire in platinum by 23rd St Jewelers (now...
www.jewelsbygrace.com
This is the diamond. Like the idea of putting it in a compass setting with double claw prongs similar to the pictures. Just unsure about the stone, because it's a SI1 and the GIA report.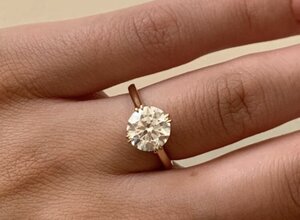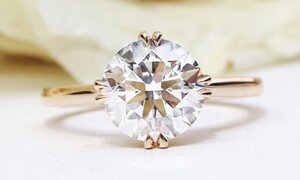 Upped the budget to about $15k. Recycled metal/diamond, or preloved is still the criteria. Thank you for taking the time to read this. I had no idea ring shopping would be this hard