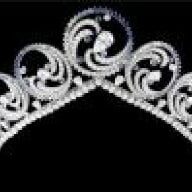 Joined

Jun 11, 2012
Messages

1,589
Good morning,

I found PS accidentally, like many others, when looking for help with purchasing a special piece of diamond jewellery, and along with finding expert help with that, I found a community. Lucky me!
I love the Hangout forum, there are wonderful people here who share their stories, laugh, and commiserate with fellow PSers, and have great intelligent conversations and debate about a wide range of topics both controversial and lighthearted. I value the diversity of opinions here very much.

I notice, with much gratitude, that topics that address religion broadly are allowed as long as comments are respectful. Religion is such a pervasive part of the fabric of the cultures we live in and our lives personally that to avoid even tangential discussion would be impossible.
I am aware on a daily basis that many people in the public spaces I navigate in my life are taught by their various religions that I am wrong, dirty, sinful, and should feel guilty and less than because of who I am, and I should have some sort of horrible eternal punishment when I die. Some of those people are members of the government who make laws based on their dogmas. Some of those people belong to religions that state I should be killed for what I believe, and there are many countries in this world where people like me have been executed.
I do not feel persecuted by any stretch of the imagination, and I feel fortunate to live in a mainly secular country. However, I feel compelled to point out when the more odious religious teachings are affecting the law, culture, and individuals. I do my best to stick to the facts and keep my comments focused on the topic. I have never attacked or slandered someone because they hold beliefs I find antithetical to tolerance and inclusiveness, but I have and will argue against the beliefs themselves.
Nothing is gained by making something so sacred it is unable to be questioned, and I think we are all grown up enough to talk about things in our lives without getting too offended or being deliberately offensive.
I like, very much, to be able to talk to you wonderful people with your different points of view. You make me think. Thank you.