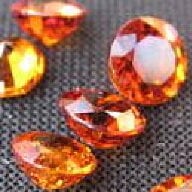 Joined

Apr 2, 2006
Messages

10,457
Many years ago, Kenny posted
this
thread:
https://www.pricescope.com/community/threads/watch-baby-owls-hatch-live-webcam.139547/#post-136904
. The web cam was broadcast on a platform called ustream, which also offered the ability to interact with others watching in real time, via a text "chat" stream.
I started watching the owl box, and before long I was interacting with other owl watchers and even getting to know some of them. It was a large community, and we had a lot of fun! After the owl box broadcasts ended another "owl watcher" and I started weekly on-line Friday night get-together so folks could stay in touch.
Now, ten years later, there are still a handful of people who gather pretty faithfully twice a week to chat. Until this week. Ustream, which was bought out by IBM several years ago, finally pulled the plug on its free chat function.
Does anyone know of a safe, free online site where I could set up a new chat room? Preferably, it would be a meeting place I could set up and forget, that doesn't require meetings to be set up or invites to be sent out for every get-together, and that doesn't require active administration. Unfortunately a few of the regulars don't use Facebook, and I suspect interaction by text would be preferable to voice or video.
I get the sense that these weekly gatherings are a very important social outlet for some of them remaining participants. While I only participate sporadically myself, I do feel a responsibility to help find an alternative meeting place.
Any suggestions would be appreciated!