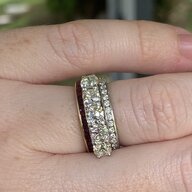 Joined

Aug 13, 2016
Messages

74
Hi Pricescopers,
Long-time lurker of these boards and admirer of the amazing creations posted here.
I've finally bitten the bullet and bought myself a beautiful LAD OEC that I love to bits.
I fell in love with the Erika Winters Minna setting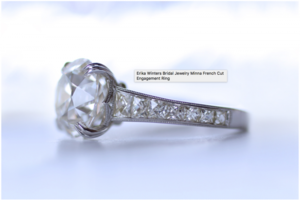 from the JbG website and have since discovered the
Victor Canera
and Leon Mege french cut pieces with double prongs.
My question is mainly opinion based, but as I have seen many of these settings holding 2ct+ stones (mainly cushions), I was wondering whether a 1.71ct OEC would look a little small in it?
I have contacted David Klass who has provided a fantastic quote, but will reach out to VC and LM if they would set my stone.
It's a beautiful stone but is on the 7.5mm side of the chart and I have a size 4 finger.
A few pictures below, but looking for some opinions on whether I should save myself for a larger stone (inevitable!) in a 10(ish) years time.
Thank you!