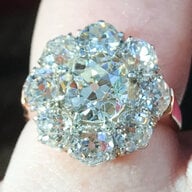 Joined

Nov 17, 2013
Messages

2,560
I searched and searched, and I found it! This 5.48 ct (GIA M VS1) true antique old European cut diamond makes my heart sing! With a 51% table and a depth of 64.7%, it has both the chunky flower pattern I wanted AND the lovely architecture of a high crown. It's 11.04 x 11.06 x 7.15mm. I found it at Eragem in a setting that wasn't what I wanted, and they let me return the setting for a partial refund. Here is the picture from Eragem that made me fall in love with the diamond.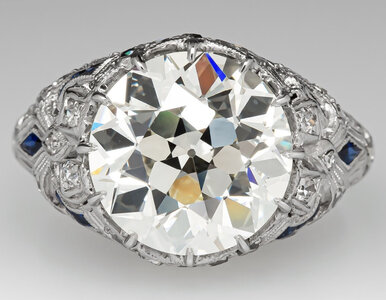 Here's a circle crop of that picture: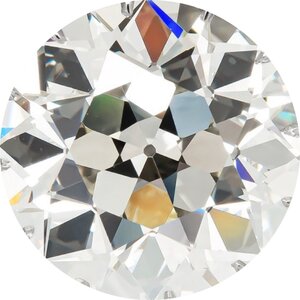 Here are some pictures I took when it was unset: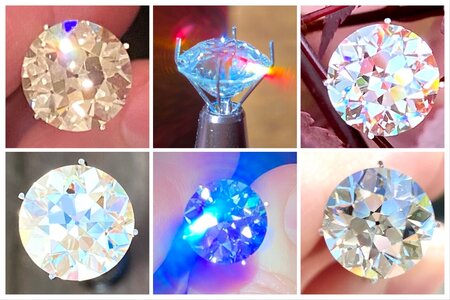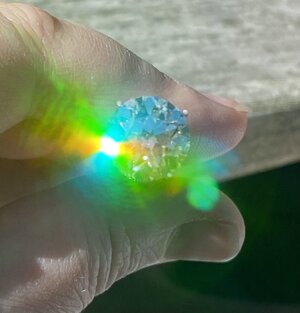 I have had some setbacks with the setting. I had it made by jewelryhoo. They had made settings for me for my previous diamond solitaire. I ordered this one in white gold, and it proved to be a difficult alloy for setters, as I've had to have two made because the first one was destroyed during attempted setting. I went to a different setter for the second one. He's an amazing goldsmith, and the diamond is secure in the prongs, but he had to do all kinds of weird things to the insides of the prongs to trick them into meeting the diamond, and I don't like what I see when I look with a loupe. For this reason, I'm considering this setting to be temporary. When we recover a bit from spending so much on the stone, I'll have a custom setting made, and I'll go with platinum. For now, I'm thrilled to be able to wear this diamond of my dreams!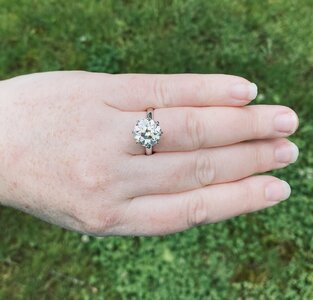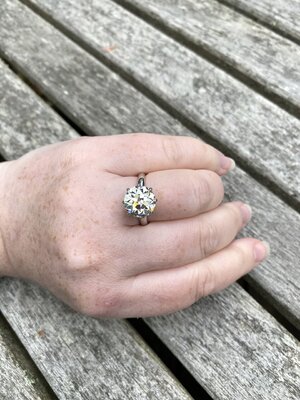 Engaged vs. married (I'm quite married), indoors: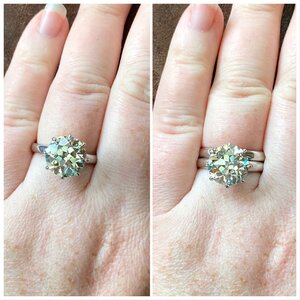 Outside, under a tree: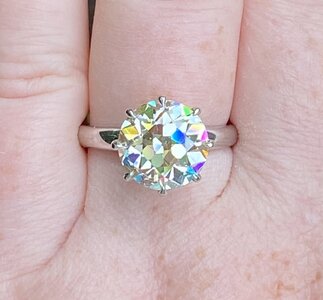 Side view: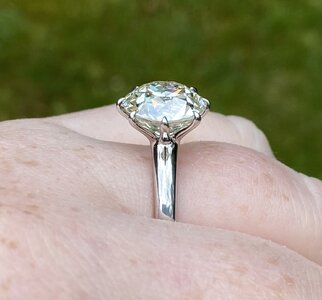 I love it!!!
Last edited: