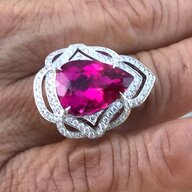 Joined

Dec 26, 2017
Messages

1,298
I used automation to try and narrow it down as I wasn't getting anything that great by hand.
At least with a 50 table the 37.5ca range is a bust.
The pdf file shows the ASET files.
Darn it, I think I jinxed it by saying my luck was due to run out!!!
Although in retrospect our very small sample size of shallow stones is pointing us towards the left hand side of the chart.
Your pdf file blows my mind, talk about automation! Are you going to take a shot at the CA 40.0? Nothing ventured nothing gained!