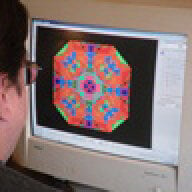 Joined

Aug 4, 2008
Messages

10,310
Karl, let me see if I can correctly interpret what you wrote.

Given that Bruce was mostly interested in colored stones, and he made no mention of LGFs in the article, the odds are he did not take them into account when he made the diamond chart. For OECs shorter LGFs do not protrude under the table, and everything under the table is at the nominal PA. So for OECs the chart should be accurate. Am I right?
Mains are mains be it oec or mrb.