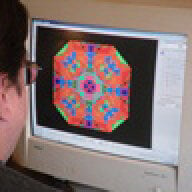 Joined

Aug 4, 2008
Messages

10,342
There is nothing at all wrong with wanting to learn the science.

But
1. Taking rulers to printouts ain't "science",
2. There is actually a lot wrong with basing a purchase primarily on a half-baked comprehension of the science, which is all OP boasts right now, and
3. There is a lot more wrong with encouraging others to do the same.

#2, and especially #3, are what we long-time consumers are objecting to in this thread. #1 is just entertaining as a spectacular display of inflated ego.
I agree.
Steering towards more grounded in science discussion is one way to help. Its not working that well.
@prs
some of the best prosomers in the diamond world are trying to help. I highly respect them.
They posted master class level info above