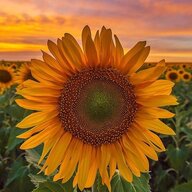 Joined

Jan 3, 2013
Messages

3,645
Piggybacking off of
@bling_dream19
and giving a quick NIRDI shout out to all!

@missy
Sending prayers for your appt tomorrow. My Dr has been playing around with my HRT and I think we finally have it right. I hope this resolves for you! And pronto!!! So concerning. I had a procedure today for the fibula transplant leg big toenail. I think you have this toe problem as well? He permanently removed about 1/5th of the offending nail today. Its pretty Ouchy tonight!! That a leg surgery (injury in your case) could cause such havoc on the foot…
@MamaBee
I have not had a booster yet. So many other things going on. I am happy for your husband retiring this year! Hope D and Mom are well!!
@mrs-b
hope you're enjoying your new digs, family and state!! And feeling well!
@marcy
those earrings!!!! Oh my!! Just gorgeous! They match your sunset pics!!
@Austina
hope all is going well with the build and that you're thoroughly enjoying your family here in the states.
As for me, in addition to the rest of life, we are having quite a bit of conflict with DHs family after the passing of the patriarch last summer. It's not very pleasant and has really opened our eyes to the true character of some of the players. So disappointing. We are now working on moving MIL (90 yo) to an independent assisted living facility. Fingers crossed.
Wondering if anyone would like to opine on who should take possession of the Medal of Honor? It's caused quite a stir!
Background: There are four adult children (girl, then three boys) and six grandchildren (1 grandson only who will carry the name). Should the amount of care someone has given to them over the years, and mostly of late, be considered at all?
Sending warm wishes to all!!