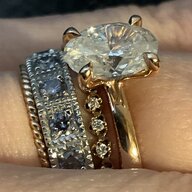 Joined

Apr 17, 2006
Messages

2,459
Thought it might be nice to have examples in one thread of LGD specialty cuts and vendors who provide them. If you have a LGD in an uncommon or proprietary cut, or know of a vendor who sells them, post them here. Antique cuts, superideals, etc. Grudge match format optional.
—-
In this corner, blazing with the power of ten thousand suns, is an August Vintage Round (oec) from Distinctive Gem. Pros: Great light return, vendor vets them to exclude stria, friendly customer service. IGI cert. Cons: Mighty expensive.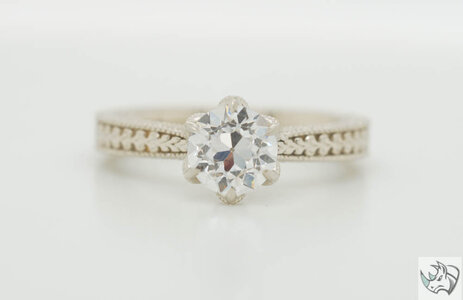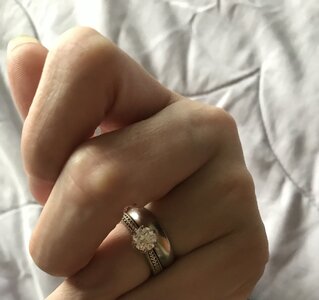 In this corner, twinkling with the fire of a room full of flickering candles, is an OMC from Ouros Jewels. Pros: Legit looks like an antique OMC, especially in a smaller size. Broad flashes of fire. Budget-friendly. Cons: The true-to-antique-cut means that the light return is not bright from every single angle.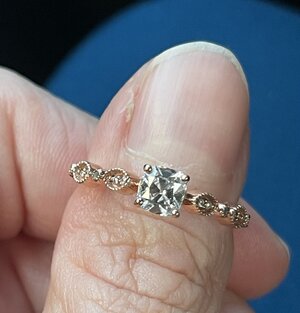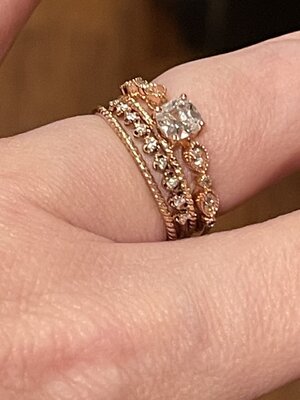 In this corner, sparkling with the frostiness of freshly fallen snow, is an antique cushion from Ouros Jewels. Pros: White light return all the way. Cons: Not exactly the cut one might imagine for antique cushion. (I liked anyway it so not complaining.)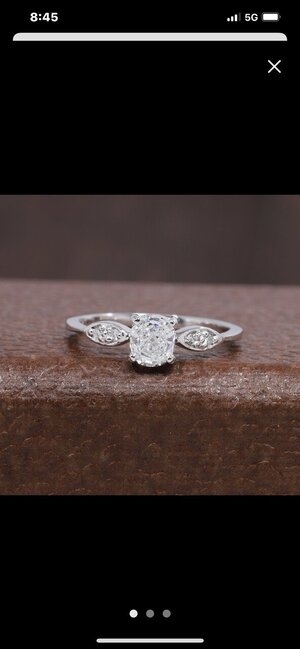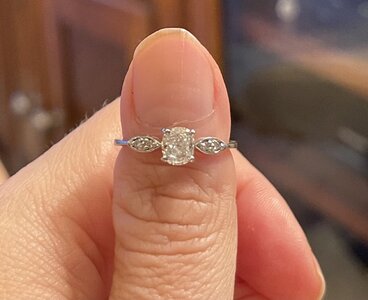 In this corner, spiraling with a unique facet pattern, is the Rensu cut. Pros: Cross between splintery and chunky. Customer service is great for impatient people — the estimated dates for steps in the ring-making process were spot-on. IGI cert. Cons: This cut would look best in a larger size but the cut runs small so you might have to pay for 1.5 ct.+ to get the best results.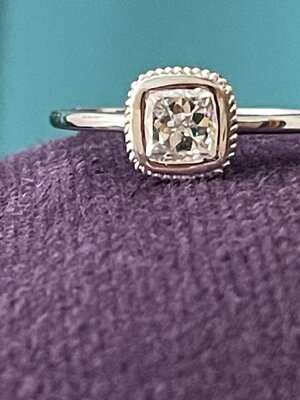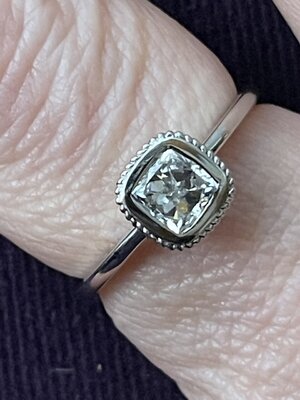 Last, blooming with the petals of a bouquet of roses, is the Rose Petal cut from Janeysjewels (Etsy). It's actually white sapphire but the majority of this post has been LGD plus some of the pros/cons are LGD so I'm including it. Pros: Big poofy facets. Unique. Statement stone. Cons: Does not have the fire of a diamond, and per vendor (they can correct me if I'm wrong) the cut has to be a certain size and apparently it takes triple rough to cut, so probably not available in LGD at a reasonable price.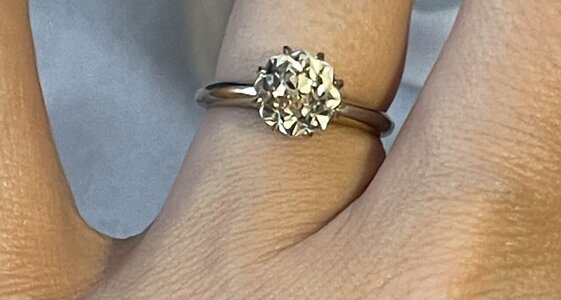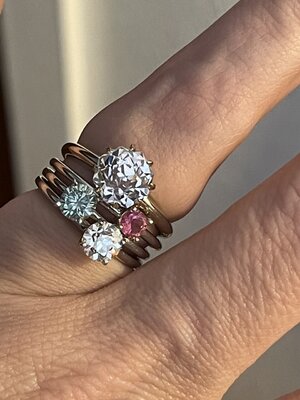 Thanks for reading! Please post your photos/info about LGD in antique/specialty cuts.