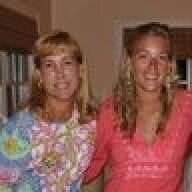 Joined

Nov 18, 2004
Messages

29,570
Late today at my son's boarding school, there was a threat of a shooter. My son sent me pics of police swarming his campus. Helicopters over head. My heart was in my hands. All I could do is think of VT, and say please let my son be ok. On Wednesdays they only have a 1/2 day, the rest of the day can be spent playing sports, studying or hanging with friends. This happened this afternoon. My son sent me pics of the cop cars, he said there were SWAT teams on campus. He did as he was told, crouched down away from the windows. My heart was breaking. He's ok !!! The guy was shooting a pellet gun.

I am not sure what a pellet gun is, but think it's like a BB gun?? He was trying to shoot at animals, someone saw him and called 911. For anyone connected to VT, I feel immensley your pain. As it could have happened to me today. I am very shakey, but will be ok.

It's been on all the news channels. My mom saw it on Fox news and called right away.