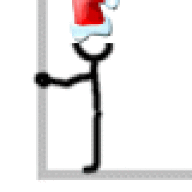 Joined

Dec 29, 2004
Messages

17,193
I''m posting this in ATW instead of hangout because, well, I have a feeling people are going to have opinions on this one.
http://www.msnbc.msn.com/id/29385572/
Parents can''t pay for lunch. So schools give out cheese sandwiches for those that can''t pay. Parents and kids aren''t liking it (the method and the actual sandwich).
I gotta wonder, what are they feeding the kids for dinner. Is it not possible to give pack them a bit of lunch so they don''t have to eat the cheese sandwich?
Is this another case of self entitlement, i.e., my kids deserve better than a cheese sandwich even though I can''t pay for it. Or should we take better care of our poor?