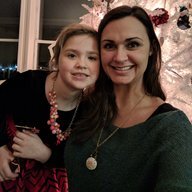 Joined

Nov 7, 2016
Messages

120
Hi everyone! I'll admit I've spent hours in this forum already, and now I'd like some advice.
I'm planting the hint that I'd like some diamond stud earrings from my husband for Christmas. This will be a big leap for me as I've never had diamond earrings before. I originally started my search by looking at some in person at Kohl's. But I really want to get some that have some type of guarantee, which has lead me to looking where my husband got my engagement ring, a local jewelry shop called DJ Bitzan. Their customer service has been most excellent for the 12 years I've had my ring.
A little about me. I'm not into over-the-top bling. Looks amazing on some ladies, just not for me. I'm more subtle. On top of that I have ridiculously small earlobes. "Non-existent" is probably a better description. Somehow the picture makes it them look bigger. So I'm thinking 0.33 tcw or 0.5 tcw will suit me just fine.
I have also decided I do not want screw backs, and i am draw toward a martini setting in white gold. This is what DJ Bitzan has to offer and prices.
0.33 tcw $449. H, Sl2, 2-3 in cut (not sure what that means for cut?)
0.5 tcw is $799 for the same specs
I am okay paying a little more to keep the business with people I trust, but do these prices seem reasonable? I have never bought diamond studs before so really don't know. And is the "2-3 cut" okay or no? I tried googling it but couldn't find anything.
Any advice would be so helpful! I appreciate it!