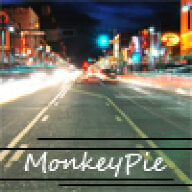 Joined

Apr 23, 2008
Messages

6,059
I have re-posted this from JP to here at the suggestion of Fly Girl - figuring out where to post is harder than it looks!
I have a 1.01 carat round diamond that I have had in a fancy setting for a year now, and we got married in December. I will be coming into some money in a month or two, and the husband has said I can pick out a new setting. I really love this one, but it is just hard to pair bands with (the one I got does not truly match it - I attached a picture), and I am really itching for a plain solitaire. I plan to switch this band to my right hand with a colored stone of some kind in it.
Anyhow, I have been browsing for a fairly inexpensive solitaire setting. I like cathedral, but the biggest thing is that I prefer white gold and I want to be able to match bands with it easily - so nothing I would have to get a curved band for. I am also considering upgrading the diamond to something bigger, so a setting that could hold a 2 carat would be nice, too (a different cut as well, probably princess). Where do you ladies suggest?