Hi everyone!
First time poster
I have a round cut 1.5 stone with 2 bands of 9 x 0.8 diamonds. The bands don't fit the solitaire, so I need to come up with a new idea for setting
I have fairly big knuckles, so I feel I need a lot of "ring", otherwise it disappears on my finger. I'll let you guys be the judge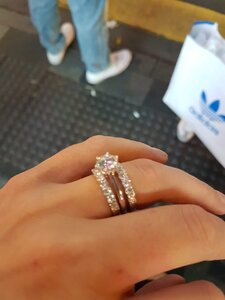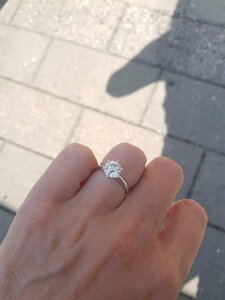 I was thinking changing the round stones for a band with baguettes, but I'm not entirely sure. Is it a shame to but baguettes or pear as sidestones?
I will post my rings, bad photo but anyway.
Please post your rings for some inspo