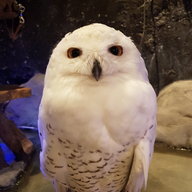 Joined

Aug 21, 2013
Messages

596
I recently purchased a mini lot of pistachio Tahitians from Jac. I enquired about pistachios after seeing light gold ones being listed on his etsy store. After several email exchanges, I settled on a small lot of AAA round/off round pistachios ( he sold them as mini lots only).
Iam very excited about getting these and thought I'd share with you all.
Those from Jac are not set. The earrings were purchased at a jewellery fair last year. In terms of colors, only his smallest ones are close to what I had. But given the great difference in price, I have no complaints.