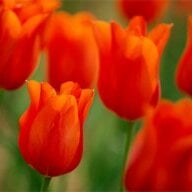 Joined

Dec 29, 2006
Messages

12,461
I just received a picture of my .92 RB and the new pears that
WF
got in for us. They are a little narrower, which is good, but is it my imagination or is the right one noticeably larger than the left one?
Here's the picture of the new look (I shrunk the image to 50%) to make it look a little more life size). What are your opinions? (I don't know the dimensions of the sides.)
ETA: I'm not sure shrinking the image worked. Oh well. You get the idea.