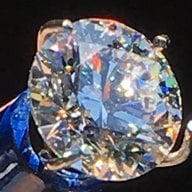 Joined

Aug 10, 2005
Messages

1,257
So I've just picked up my custom opal pendant from a local jeweler, and I'm fuming.

I had a custom diamond/14K pendant made overseas but the prongs were way too long for my opal. I sought a local jeweler with decent ratings and had them shorten the prongs, specifying that I want them in talon or claw style. I even drew a diagram on the back of the job ticket, along with a link to Victor Canera settings for visual examples. They kept the pendant for over 10 days for the trivial shortening and rhodium plating the ends of the prongs, but when I finally picked it up today, I was shocked to see that the prongs were blunt. I requested to speak with the jeweler (owner) and he said that talon prongs are recipe for a disaster and damaged piece for sure rework. He says the pointy ends will snag everything and/or eventually break and damage the stone such as opals, and he'd never do an incorrect job. The job was prepaid and I didn't want to make a huge deal since the deed was already done, but I can't help but feel upset about it. I really wish he would've called me or not do the job if he was going to do something completely different than what I've asked. sad
I need your opinions. Do any of you have issues with your pointy talon prongs?
Would it really have been a disaster on an opal pendant?
Before the job (pointy but way too long prongs)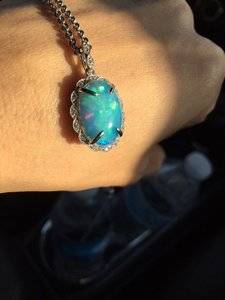 After the job (blunt prongs)