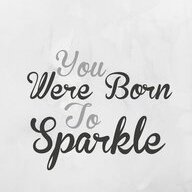 Joined

Nov 13, 2016
Messages

32
Hi there,
I'm new here. Live in QLD near sunshine coast and waiting for my looong awaited engagement ring- 13 years infact!!
Would love some guidance on where to purchase the loose stone online so we don't get ripped off.
The markup here in Aust. is ludicrous that is why I am looking to go down this path but with such a big purchase and online it frankly scares the heck outta me. I don't know who to talk to and who has done it from Aust. and no idea of the complicated tax/gst charges thingymajigs they talk of.
I am definitely not naïve, I have done a lot of months of researching/phone calls/emails etc I have even jotted down my own 'diamonds 101' on a notepad just so I can refer back to it when I am studying the GIA reports of the stones I am interested in lol.....
2 questions firstly
1) A jeweller told me that stones from the likes of
Blue Nile
, Brilliant Earth etc are ones that retail stores reject. What does this mean??
2) Same jeweller also said that if I took my own stones to him I would pay a "premium". What does that mean and why??
Attached a photo of the style I would like to achieve. My finger is only quite small and thin so something huge I know will look silly. Here are the diamond specs I am thinking of.
Round Brilliant .60ct thereabouts GIA certified E colour VS1 Nil Fluorescence Ex Cut/Polish/Symmetry Culet-None
I am aware that there are other aspects such as pavilion/crown angles and table percentages to consider. I have printed off the GIA Cut Grade Booklet for Round Diamonds so I know which ranges are good to be considering.
Thanks so much sorry it is a long post but I would be forever grateful if a beautiful person could help this girl FINALLY get the ring on her finger!