A few weeks ago, I got this Kiki McDonough piece 50% off in an online sale that they held. It was one of those lucky shots. I got the email, and didn't really like anything in the sale section, which was small - but THIS I adored. It's worth signing up for their emails. Occasionally they have amazing bargains.
This one isn't part of their current collection; they used to have a nature collection with bees and dragonflies, but I didn't see this. I'm wondering if it was a custom order that someone didn't want, or perhaps it's just really old stock. Either way, I'm in love!
(I also have some green amethyst Kiki studs to post that I got in an early-lockdown sale.)
18k white gold and 0.14 G/VS1 diamonds. The chain is thicker than my other two Kiki necklaces, and I really like it.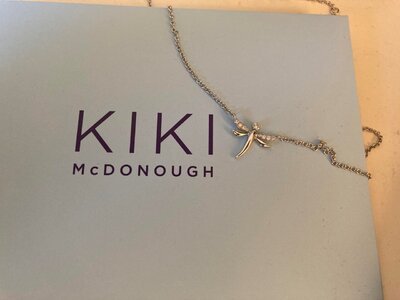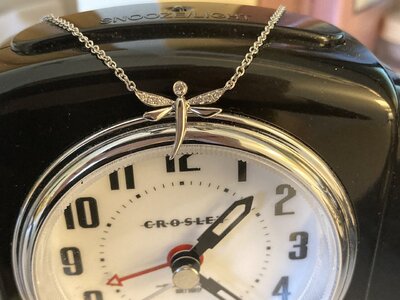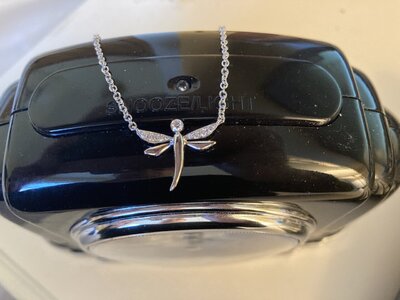 Last edited: