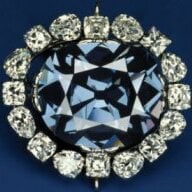 Brilliant_Rock
Staff member
Trade
Joined

Jan 18, 2010
Messages

1,397
Welcome to the updated Pricescope!
Because we are all learning together, please do not email us with questions about how to use the forum. We will not be able to answer questions individually at this time.
Instead please post your question directly in this thread and either a user who knows the answer or one of the PS staff will answer the question as soon as possible. This way we can avoid answering the same question over and over again.
To keep the thread manageable PLEASE do not post ditto, me too, etc. If a problem has been posted we will work on it. Thank you!
If you have suggestions for additional features please use the suggestion box as always-keep this thread for reporting problems using the forum.
All policies will stay the same from the previous forum.
Ask away and we hope you enjoy the new look of Pricescope!

EDITED - 7-30-10
Please check out this section for some answers and helpful tips. We will be updating it .
announces/login-issues-other-useful-info-t146505.html
Click below for tips for the following the following:
Login issues
Avatar tips
Forum Icon explanation
How to post Links
All about badges