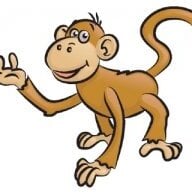 Joined

Nov 24, 2009
Messages

2,873
I'm hoping some of you on here will have some advice regarding the best vehicles for three kids. I have a two year old and am expecting twins this summer.

I currently drive a 2003 Corolla, which I've had for nearly 13 years, and even though it's in really good shape and hasn't needed a lot of work, it's inevitable that I'll be needing a new car in the near future anyway. DH drives a 2000 Lincoln Navigator, and while his car is certainly large enough for three kids, it has needed a ton of repairs the past couple years, so it's time to move on (although he's sentimentally attached). We kind of hate the idea of buying two news cars at the same time, but I don't know that we have much choice in the matter. We probably should've planned ahead and replaced my car a few years ago.

Anyway, here's my question. Would it be crazy for me to try to drive my Corolla a couple more years with three carseats? My two year old is rear-facing in Radian RXT, which is supposedly one of the more narrow carseats out there. We have one Chicco Key Fit and will be getting another one for the babies. I'm not even positive they'd all fit, but we'll have to test that out. I know a larger vehicle would be safer, but I've never had a large car (although I drive DH's Navigator from time to time, so I'm sure I'd get used to it). If I do get a bigger car, would it be dumb to get one that doesn't have a third row? I really prefer not to have a huge car, but I don't want to buy a smaller SUV only to realize in a couple years it was a mistake. I just don't think I can do a minivan, even though I know some people swear by them.

I probably should start surveying my IRL friends on this issue, but was hoping somebody might have some advice!