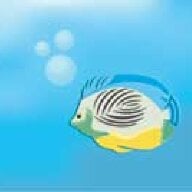 Joined

May 24, 2005
Messages

2,491
Hi, all. My 5 year old has been to the dentist to have his teeth cleaned several times with no problem, but he had 2 cavities. The dentist filled one of them, but was unable to fill the second one so referred us to a pediatric dentist. That dentist said the filling had already come out of the tooth, and that he preferred to cap teeth. Okay, fine, makes sense. He did what amounts to a baby tooth root canal on the tooth (I thought he was just going to file away the decay and cap it). Now 5 year old is scared to death of the dentist. The cap has come off twice, now it is off and he won''t even open his mouth for this dentist. So we took him to another dentist for a consult, same thing. We are going tomorrow for a consult with a female dentist, and this is it. I''m sure we will simply have to book an OR and have him put completely under to get the cavities taken care of. Oral sedatives and Nitrous Oxide do not help.

This is my sensory integration disfunction child. I''m very nervous. Very nervous. I know that the tooth that was capped has had a fair amount of enamel removed, so it needs attention ASAP. OR''s take forever to book for dental work. Also, some years ago I saw a 20/20 show on OR''s and anesthesia, where they didn''t get all the anesthesia to work and the patients were paralized but completely conscious and able to feel what was happening to them. I''m literally paniced that this will happen. What can I do to make sure that when he receives the anesthesia they get it to work?

When I had my colonoscopy last year, they were supposed to put me completely under, but I was somewhat conscious for it, which didn''t bother me, but it did stick with me -- what if I had been in surgery???

Please, please reasure me and tell me I am being completely paranoid. This work needs to be done and I need to be the grown up, and not let him see that I''m apprehensive. It''s just that this dental work has been so botched already....