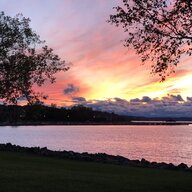 Joined

Jan 8, 2014
Messages

1,140
Hi Everyone,
I am looking in to upgrading the center stone in my platinum engagement ring for our upcoming 15 year anniversary.
I believe the diamond that came with it and is still in it is about .25 carats. I'm a small jewelry kind of girl and have been very happy with the ring as is for the last 15 years, but decided I wouldn't mind something a wee bit bigger .
I am looking specifically to change the center stone to a diamond that is 0.522 carats for sentimental reasons, since we were married on 5/22, and actually found 3 options that are that exact size. They all rate very well on the HCA Advisor and all seem to be great diamonds to me. They do range quite a bit in price, and I am just wondering if anyone could weigh in on which they would choose? I'm not sure what is the most important thing to look for in a diamond this size.
Price is not really an issue, since I will likely keep this diamonds in the ring permanently. However, I don't know if a lower priced one would look as good as a higher priced one, as far as what the eye will see in this size. I do of course want it to look as big, white, bright and sparkly as possible.
Here are links to the three I am choosing from. The AGS certificates are also provided in the links.
http://www.jamesallen.com/loose-diamonds/round-cut/0.52-carat-h-color-if-clarity-ideal-cut-sku-263951
http://www.ritani.com/diamonds/round-diamond-0-52-Carat-G-color-AGSL-certified/D-MFRHS5
http://www.jamesallen.com/loose-diamonds/round-cut/0.52-carat-i-color-si1-clarity-ideal-cut-sku-268668
Thanks!