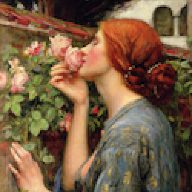 Joined

Feb 2, 2015
Messages

1,704
I am done. I'm a bad daughter now.

It didn't have to be this way. It was all going to be fine. At nearly 50, I was finally able to understand my difficult relationship with my mother and make changes to stop the cycle. This was happening naturally, over a few months last year, and major changes were being implemented that would let me have reasonable boundaries and the gentle, consistent strength to enforce them. I was going to be able to salvage a healthy mother/daughter relationship, with effort, but I was optimistic.

It doesn't look that way now.

Backstory, the short version. Over the last year, my mothers husband (her fifth) began a sudden decline. Well, he is 85, so I assumed an inevitable downsizing of their lifestyle would begin, and I tried to support mom without repeating the same patterns that caused conflict (me running to her aid and feeling responsible for her happiness... the typical narcissist/codependent dance).

I helped during all that time, several times driving across the state to assist, even going to far as to rescue my stepfather when he began soiling himself. We were all mortified but one does these things for family and hopes when the time comes we will also be so cared for, no matter how embarrassing. During the year of his failing health, ambulances were called, his heart stopped once or twice, and eventually he was on oxygen 24/7 and very fragile. They live in a huge house with steep stairs and I pleaded with my mother to move into a one-story condo or at least, to adapt the downstairs for her husband's needs. She refused. I said, look he could fall down those stairs and have a head injury! She insisted I was wrong. I "didn't know what I was talking about." I was "paranoid."

And then he fell down the stairs, just as I warned, and yet another ambulance. It took six months for him to recover. Finally I decided that was the last visit I would make to their house. I had a lovely convo with my stepfather and he thanked me sincerely for helping. As I was leaving, my mother launched into some silly deranged attempt to fight. I told her I loved her and drove away, crying. That day I was so rattled by the whole thing that I wound up crashing my car, the first and only accident I've ever been in, in my whole life.

I had distanced myself from her, delaying text responses, failing to call back promptly, and changing the way I respond when she tries to start fights. It was difficult but I began withdrawing.

Then, last week, he collapsed and hit his head, and once the cat scan was done they said he had suffered frontal lobe subdural hemorrhage and hematoma. He was in a coma briefly, but thereafter sedated heavily to prevent him seizing and self-harming. After much drama, he is now in rehab and conscious. It will be several weeks before he can go home, but when he does, he will not be able to handle the stairs. Naturally, she refuses to make any changes.

I've been trying to help but my boundaries are hard-won so I'm not going to break them. I will not go back to their house. I will not reschedule my work hours, and I will not put my own life on hold again to suit hers. Meanwhile, she continues playing games and arguing and - amazingly- crying out for help and then biting the hand that feeds, as it were, by being rude and aggressive with me. Tonight was my final straw. The details are tedious but suffice to say she was impossible and irrational and rude and our phone conversation ended when, after she realized I wasn't coming over, she abruptly hung up on me.

That's it. I'm done.

I have two brothers, both wealthy. I have spoken to both of them, and neither feels any responsibility. I told them both that I have quit, resigned my place, and if they care about their mother they need to 'man up' and get involved. Because when she needs someone, she will no longer have me.

I am a bad daughter now.