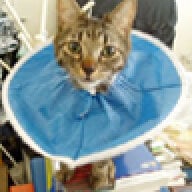 Joined

Feb 15, 2007
Messages

13,166
Anyone planning on joining again this year?
http://www.nanowrimo.org
We had a support thread last year,
https://www.pricescope.com/community/threads/nanowrimo-the-official-november-support-thread.151665/
, and I thought it would be fun to drum up some interest for 2011.
For those of you unfamiliar with NaNoWriMo, it stands for National Novel Writing Month. The challenge is to write a 50,000 word novel in the month of November. A man named Chris Baty started it back in 1999 when he realized that a lot of his friends were "One Day" novelists, meaning, they wanted to write a novel
one day
. He figured that there is nothing as motivating as a deadline, and there's nobody as productive as an already busy person, so why not challenge everyone to write their novels now?
I teach developmental writing, and last year I found NaNoWriMo to be an amazing motivator for my students. You can't become a better writer if you don't write, and NaNo provided an incentive, a community, and some pressure to get those fingers typing. I have 46 students signed up for this year, so even if only half of them complete it will be a really successful year.
So, is anybody with me?
I'm running weekly workshops at my college during October and November, and then two in December. If we have a PS NaNo group it could be fun to post them on here and that might give us some structure, as well.
I hope you'll consider it!