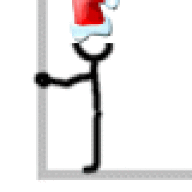 Joined

Dec 29, 2004
Messages

17,193
OK, reviews and comments first. If you don't have the energy to read, wait a few minutes and I'll have the pics up.
First, I would like to thank Andrey and Ali for their very generous Pricescope gift. PS is a big part of my daily work day (you all are my water cooler!) so to have this special ring include the sentiments of this wonderful community makes it that much more of a treasure to me.
I would also like to give a shout out to those who helped me in my pad search, they know who they are because I went through two other pads before Richard sourced this one. They know who they are…the hunt had been going on since December 2008!

And of course, Richard Wise, who did right by me by sourcing me this beautiful stone and being such a gentleman about it. I can't say enough about him, he is such an amazing resource – I would not hesitate to work with him again, but it may have to wait until I have another kid (and that unfortunately at this point seems very unlikely.)

The thread about the stone is
here
The PS gift is given to be used with feature PS vendors. So it was a no brainer for me to go with Leon Mege. And as to that…I think that deserves its own post.