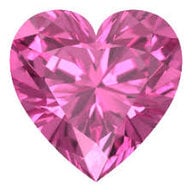 Joined

Nov 23, 2020
Messages

45
My husband surprised me with a pearl necklace earlier this week and all I can say is
WOW
. He shared that he wanted to find something all on his own that reminded him of me and my style. He picked this because to him it was like a piece of wearable art and I 1000% agree. I'm just blown away and excited to share!
Since this wasn't at all expected, I don't have many details or specs. He got it from our NYC-based jeweler, who doesn't normally deal with pearls, but will often pull in special pieces they thing their clients would appreciate.
I do know they're white South Sea pearls and look to be about 13-14mm. The overall color leans towards a blue/silver - I did take a few pictures next to some Akoya pearls I own to better show the color. The biggest one in the center might be 15-16mm. Each of the pearls (except the fastener one) has several diamond studs in different places. The chain and diamond studded connectors are 18k white gold.
I would love any suggestions you might have for how to care for something with both pearls and diamonds. I don't do anything to my current pearls aside from using a soft cloth once in awhile but what about when I want to make sure the diamonds are clean?
Pictures/Videos:
I was a little delayed, but
@Daisys and Diamonds
here it is!