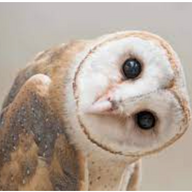 Joined

Sep 10, 2003
Messages

7,634
Several months ago I had a wonderful conversation with
Brian Gavin
about creating a new setting for my AVC. Shortly after that one of my cats became very ill requiring emergency surgery and had many setbacks on the way to regaining his health.
At the same time DH and I were already committed to buying new living and dining room furniture and doing some renos and minor repairs to the house. That project finally started on Feb. 15 nearly a year after I started working with an interior designer. Between the cat and the house, poof went the money for the setting.
Not included in the current project is reno of DH's bathroom which was to occur next year. I've been nagging him about redoing that shambles of a room for 5 years. (The relevance will shortly become apparent.)
I've said a few times in different threads here over the past 2 years that I was done buying jewelry and had given away all but my most treasured pieces.
On Feb. 5 while browsing PS I showed DH a member's ring that I love -- major drools, palpitations, and fantasy of owning something similar.
The evening of Feb. 11 after 2 years of not perusing Preloved, something compelled me to look. And there she was. I had no intention of asking DH if I could buy the ring considering how much money we've spent and are spending on the cat and the house.
DH came home from work around 8:15 p.m. and for information purposes to his query about how my day went I said, "Remember that ring I showed you? It's for sale and it's a really good deal, too bad the timing is bad." He said "buy it." I said "Whaaat?" He said "buy it" and I fired off an email to the seller hoping it was still available. That was the best 90 second discussion I've had in a while.
It is important to me to preserve the symbolism of the ring and its association with someone I admire.
She will retain her title of Boadicea the Valiant as mrs-b and I are both survivors albeit in different ways. However, in homage to her former owner, her public persona is rechristened as MrsB in recognition of what an awesome human mrs-b is and in recognition of the grace with which she faced huge challenges.
DH told me there was one condition attached to the purchase and that is that I couldn't nag him about remodeling his bathroom for a year. He is terrified that he'll have to share a bathroom with me when his is redone. I have hygiene standards and he has none. He'd rather spend a chunk of change on a ring just to delay having to share a bathroom with me for 4 weeks.
Unfortunately due to snowpocalypse, MrsB won't get here until early next week. In the event there's anyone here who doesn't know her origin story, you can read it here:
https://www.pricescope.com/community/threads/boadicea-the-valiant.257501/#post-4761014