Hi everyone!
My new ring (to replace my lost engagement ring) arrived yesterday. I've not decided if I'm keeping it. Sometimes it looks beautiful, sometimes all I see is bow tie, and sometimes it has that crushed ice look. It's from
James Allen
and I'm in Canada so it's a real pain to return, with trying to claim back the customs fees and all. But then I will hopefully wear this ring for the rest of my life! I'd love to know what you think?
It's an E VS2 1c. Table is 60 and depth is 60.7. Polish Ex, Symmetry VG. Faint fluorescence. My priorities were colourless and facing up as large as possible, while trying not to lose out on everything else.
Pics are just taken on my phone. I could dig out my DSLR if that would be better. I've also added links to videos at the end of this post.
Thanks in advance to anyone who offers an opinion!
(I'm in desperate need of a manicure - please try to imagine my nails look lovely.)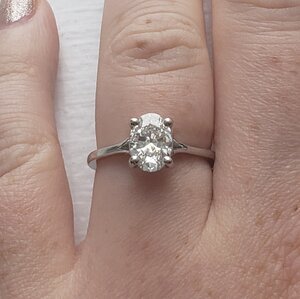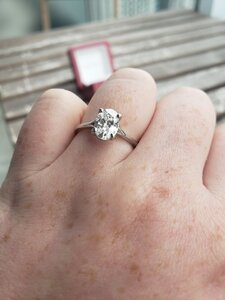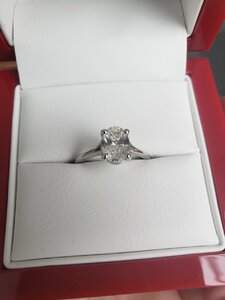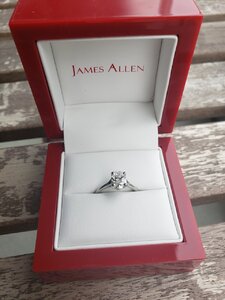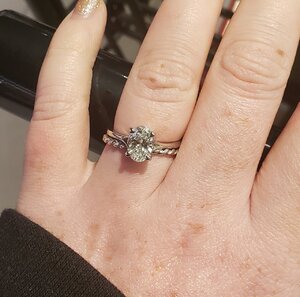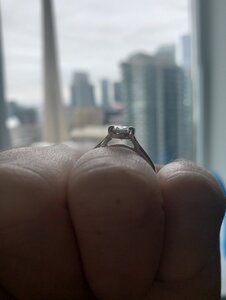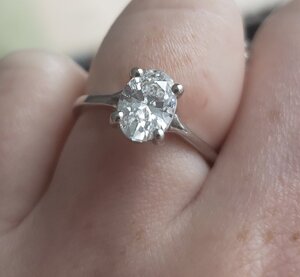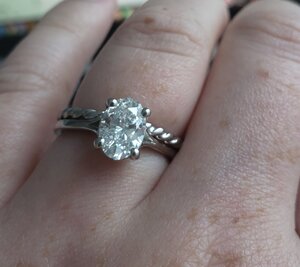 Last edited: