So excited to be wearing this everyday!
the stone is a 1.8 antique old mine cushion. F color. SI2. Strong fluorescence.
the band is 1.8mm brushed gold.
at first I was nervous about the fluorescence and haziness but I love the way it looks. still can't tell if it is milky or if it's just the photo and focus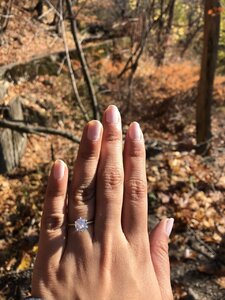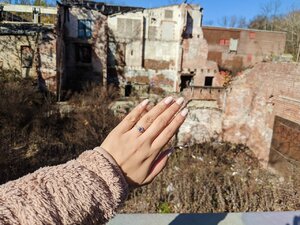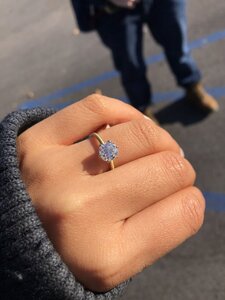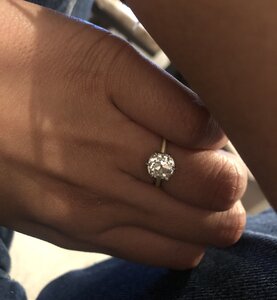 itself. I've included lots of pics in different lighting.